"Patience is the Key to Success", says Ace Digital Marketing Expert Shubham Jain
Date: April 28, 2022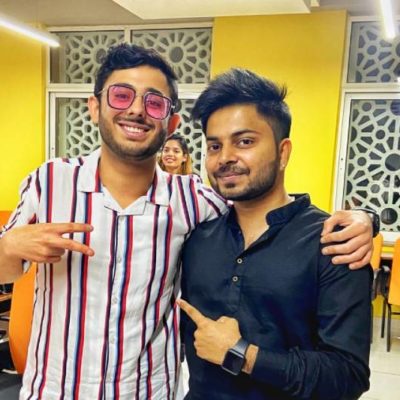 They say, "A man who masters patience, masters everything." Well, it is indeed a correct phrase in this high-neck competitive world. We are in 21st century, where competition rate is higher than becoming successful. With the introduction of digitization, everyone wants to create its online presence globally. Digital marketing, Social media marketing are the most common words we get to hear from people nowadays. The hype of becoming digital has increased in a fast-pace and Digital marketing is the only way to achieve online presence. Meet the promising, trustworthy and popularly known as "King" of Digital marketing industry, Shubham Jain!
Shubham believes in keeping patience. He says, "Patience is the key to success. Our hard work sooner or later will certainly give us fruits. So, always trust your work, keep faith in God as well as on yourself and success is yours!"
About Shubham Jain
Shubham Jain, an MBA (Marketing) guy comes from a well-educated family in Delhi. He was influenced by the power of digital media during his graduation days. Thus, he started learning some digital marketing perks and realized that he has developed a passion for helping individuals as well as the small businesses in building their online presence. Shubham sooner founded "Convos Media" where he helps the brands and companies to make a successful digital pathway.
Shubham Journey of becoming a Digital Marketing Expert
While the world is going digital, the small companies, entrepreneurs want to build their digital space and digital content. Shubham Jain thrives hard in providing the essential social media services with the help of his devoted & dedicated team members at Convos Media.
Shubham has an impressive experience of 7+years in this ever-shining world of Digital marketing. He has completely dedicated his life in SEO and Digital Marketing. With his advanced knowledge and strong analytical skills, he promotes the online business of the companies. He has huge knowledge of ongoing and upcoming trends in digital marketing.
He says, "The world is changing. There is a hike in all the marketing tends and funda's. The Digital marketing is never simple as it sounds. The world is full of ideas and creativities. With each passing day, there is a birth of new idea. As a Digital marketing expert, we have to be on our toes to grab the newest idea and implement it in our work. As the competition here is very high, the one who applies the newest skill get the success faster."
Giving his views on Future of Digital marketing, he says, "The Internet world is expanding its horizons with more companies, influencers, YouTubers entering into digital world. Everyone wants their footprints in this new age digital space. Whereas, there are chances of complete makeover of search engines, algorithms etc. thus, no one can surely predict what will happen in future, but the digital space will certainly get refined with more extra powers in future."
Shubham is a self-made digital marketing expert, so has some unique, diversified skills, customer centric approach, strategic based thinking and an analytical mind that keeps him above everyone in this digital rat race. He has worked with renowned brands like Manyavar, Zee5, Sony Liv, Beardo, Fox Star Studios, ICICI Bank to name a few.
With the vast experience of 7+years in the field of social media marketing, Shubham is truly the "King" of this Digital world.
Despite of being in such a peak, Shubham is very innocent and down-to-earth in his real life. He always wants to help everyone in need. He credits all his achievements to his parents and sister for supporting him throughout.
Shubham's patience has made him reach at this point. He is truly a self-made personality covered under dedication & passion in becoming an exclusive Digital Marketing expert of this age.
The post "Patience is the Key to Success", says Ace Digital Marketing Expert Shubham Jain appeared first on Time Bulletin.
This content was originally published here.
---