The Smell of Success: What is Ambient Scent Marketing?
Date: August 4, 2022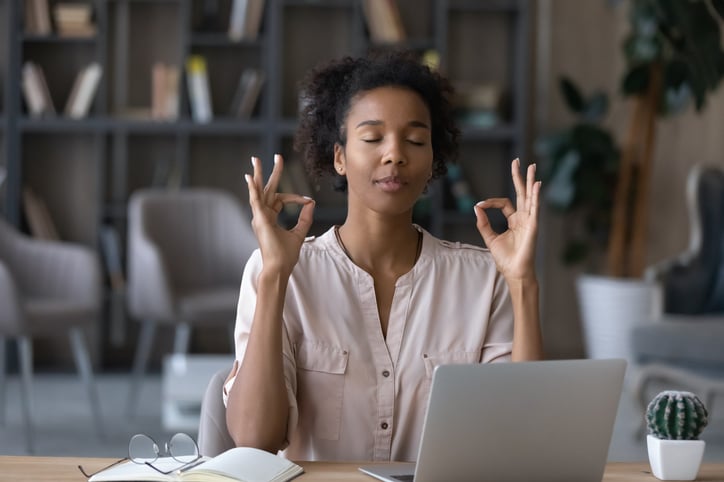 Leave a Positive Impression on Customers, and Improve Employee Experience with Scent Infusion Technology
What is ambient scent marketing? On the surface, it's a simple concept and one that has been around since the moment people realized that certain things smelled pleasant and others did not. There are examples throughout history, from ancient Egypt and Rome through today, of people, organizations, and companies recognizing the power of scent as a means to entice or encourage a specific behavior.
In today's terms, figuring out what ambient scent marketing is requires considering even more potential uses. Scent marketing, also known as scent memory or aroma marketing, involves using a fragrance for commercial or marketing purposes. By using scent, businesses inspire unique brain activity, building deeper emotional connections with customers. The new association encourages customers to spend more time in the retail environment, hotel, office, or commercial space, generating greater brand loyalty.
Ambient scent marketing works. One Samsung study found that consumers increased time spent shopping in one of their retail stores by 26% and visited three times as many product categories when they were subjected to a company fragrance. A noted study performed by athletic wear giant Nike concluded that customers were 84% more likely to buy an identical pair of shoes when they examined them in a room with a pleasant scent versus one without a scent.
Overall, a research paper published by the Journal of Marketing found that using ambient scent marketing was an idea worth pursuing. The study estimated an increase in expenditures of between 3% and 23% for those that employed ambient scents over those that did not. The addition of a pleasant smell can't turn a poor in-store experience into a great one, the report said, but it could be a differentiator in a store's ability to compete and thrive in a competitive space.
Ambient scent marketing clearly makes an impact on the customer, and in the daily experience for employees. Indoor air quality, via treatment with holistic ambient scents that avoid unnecessary pollutants, is improved and leaves a positive impression on those who spend time in the store, office, or other facility. Lastly, ambient scent marketing can eliminate the bad odors that come with the day-to-day operations of the business — regardless of the source.
As a trusted commercial cleaning and disinfection partner for many businesses in Northeast Ohio, Jani-King of Cleveland is proud to partner with Hyscent to offer ambient scent marketing that will provide a better experience for all those that work in or visit your establishment.
When it comes to cleaning, we do it all: Learn about our full suite of cleaning services, from daily contract cleaning to deep scrubbing of restrooms and locker rooms.
Ambient Scent Marketing Solutions from Hyscent
Hyscent provides intelligent scent diffusers combined with proprietary essential oil 'dry vapor' technology, all made to exacting standards to deliver ambient scent solutions no matter the space or industry. The fragrances conform to all guidelines set for environmental and human health set by the RIFM and IFRA.
The smart scent delivery system is completely portable, giving you the option to employ ambient scents in the space you want or the one that needs it the most. Hyscent's products are both eco- and pet-friendly, and use no sprays, mists or liquids. Stylish and efficient, Hyscent's diffusers are applicable in nearly every industry or facility, including:
Healthcare
Retail spaces
Hospitality
Offices
Gyms
Care Homes
Industrial
Schools and education
Managed properties
An incredible range of fragrances are available, including the ability to design your own custom scent to convey the exact feeling you want in your space. Inside every Hyscent fragrance cartridge is a proprietary 'dry puck,' made from a homogeneous mixture of fragrance oils and medical grade blended polymers. The puck releases a dry scented vapor into the air. Hyscent fragrances are formulated with Ordoraxe

— a commercial grade odor control element. This unique malodor counteractant is present in all of their commercial scenting systems.
Here's an introduction to several Hyscent diffusers, each capable of delivering the ambient scent marketing you need.
Hyscent Solo
A compact solution for small to medium spaces, the Solo is portable, sleek and versatile. Used either standing alone, or wall-mounted, this device can add scent to spaces up to 220 square feet for up to 60 days. Battery life can go up to one year, the device is compatible with REFILL fragrance cartridges, and it contains no aerosols, harmful solvents, or propellants.
Hyscent Stealth
The ultimate fragrance diffuser for commercial use, the Stealth is the perfect ambient scent marketing and odor control solution for any large space. With six fragrance cartridges and seven fan speeds, this device is capable of handling spaces of up to 3,500 sq. ft. for up to 30 full days. The Stealth, like all Hyscent solutions, contains no aerosols, harmful solvents, or propellants. This device is powered by electricity and uses compatible INVENT cartridges.
Hyscent Invent
The Invent is a simple method for ambient scents in medium to large spaces. Just connect to any vent or fan and you're set. The Invent uses the air flow from the source, or works with your existing HVAC airflow. There are no battery or power requirements, the scent lasts up to 30 days and can fill spaces up to 1,800 sq. ft.
See the whole range: Take a look at all the devices in the Hyscent lineup here.
From Cleaning and Disinfection, to Ambient Scent Marketing, Jani-King Can Help
There is no industry or facility that won't benefit from our professional services. Whether you're located in an office building, a strip mall or business complex, run a restaurant, own a coworking space, or operate in any other type of work environment, cleaning and disinfection services help protect everyone associated with the facility, and ensure your facility represents you and your brand in the best way.
Jani-King of Cleveland is proud to be a local distributor of Hyscent's scent marketing products as well. They have a positive impact on your employees and customers, adhere to all safety standards, and fit in perfectly with our holistic approach to providing the best commercial cleaning and disinfection service possible. With proactive corporate support, ongoing and evolving knowledge on the latest techniques to fight virus infections, critical guidelines for franchises, and exciting new partnerships and technologies, we're proud to remain the partner you need moving forward.
Contact Jani-King of Cleveland to learn more about ambient scent marketing and everything that we do.
Jani-King of Cleveland offers commercial cleaning, janitorial services, and franchise opportunities in Cleveland, Ohio and the surrounding communities. Contact us today to learn more.
Recent Posts from Jani-King of Cleveland
The post The Smell of Success: What is Ambient Scent Marketing? appeared first on Jani-King.
This content was originally published here.
---