Top 11 Most Important Traits for Success in Inbound Digital Marketing Jobs
Date: January 23, 2022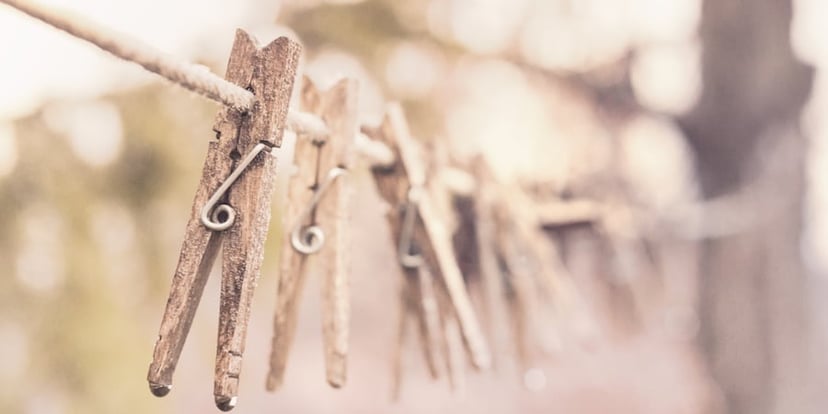 The digital transformation picked up a lot of steam over the past couple of years, and the pace of change and development in marketing has, too. Frankly, it's an exhilarating time to be working at an inbound marketing agency.
Like so many of our clients, Weidert Group has been experiencing a growth phase. And because scaling up a successful industrial inbound marketing team demands a lot more than just warm bodies in seats, we've had to reflect on the characteristics we want and need most in new hires. After all, each individual contributes to our agency's culture and community.
The job market has recently seen some serious change, and you may have noticed more inbound marketing job descriptions among the proliferating digital marketing jobs. If you're a marketer looking for professional growth opportunities and ready to embrace inbound, this could be a pivotal time in your career in digital marketing.
Or, maybe you're among the many folks considering a major change to your professional life. If you're exploring how to get a job in digital marketing, and inbound in particular, you'll want to reflect on this list of skills and strengths. 
We also recommend you spend some time on HubSpot Academy if you haven't already. You can sign up for free courses and learn all about inbound marketing and many of the specific skills currently needed to develop and execute an inbound program.
Success as an Inbound Marketer Takes More Than Skill 
Our team brings a great combination of marketing knowledge and technical skills to the table, but the "soft skills," habits, and attitudes they embody are often equally essential to our success.
It's also important to understand that, just as an inbound program is made up of lots of different components — research, strategy, many types of content, promotional support, and more — it takes a multi-talented team with several specializations working in concert to move the dial. Our team includes: specialists, consultants, strategists, writers, designers, videographers, and other folks who support them — all working to help our clients achieve their business growth goals.
If you're perusing digital marketing job descriptions and find a company that wants a unicorn, don't even apply. Inbound marketing relies on specialized roles, with everyone working together. One-person inbound departments are destined for burnout.
Below are some of the most important traits we appreciate in our colleagues. When we're fortunate to meet candidates with many of these characteristics, we can usually trust they'll be great contributors, and that we can offer them energizing, thought-provoking challenges they'll enjoy.
Who knows? If this sounds like you, you could be next!
Successful Inbound Marketers Are…
1. Good writers who like writing
A strong command of the written word is the cost of admission in a content-driven world. After all, text is the fundamental building block of any well-crafted blog post or website. Pretty much everything else, too: ebooks, guides, even infographics need good writing. Trying to succeed as an inbound marketing professional without solid writing skills is like trying to win cases as a lawyer without arguing. And even if you're not the one writing the copy for final publishing, clear communication in project direction and project management is crucial when part of an integrated inbound team. 
RELATED VIDEO: How Can an Agency Write Complex Content for My Industry? 
2. Always using a marketing perspective
At the beginning and end of every day, our job is about connecting attractive prospects to compelling promises, and that demands a marketing mindset.
Every member on the team needs to be able to empathize with and understand target audiences and the unique selling propositions of our clients, and then visualize and execute with a goal of making the connection.
Understanding how to integrate tactics using an inbound approach is also valuable.
3. Critical thinkers who can solve problems
Effective inbound marketing plans require intelligent assessments of the current situation, challenges and goals. Lately we've all seen just how quickly the current situation can change. That puts a premium on the ability to perceive change and adjust mid-stream, sometimes with less-than-complete information. A strong ability to infer and extrapolate helps.
4. Analytically-minded and data-driven
Inbound marketing is highly quantitative, so it's important to develop an understanding of what the numbers mean. This applies to search engine optimization and content performance — plus, one of the foundational planks of inbound is the promise of delivering attractive ROI. Our practitioners need to be able to understand quantitatively and qualitatively what drives ROI and how.
5. Change-positive team players
A successful inbound program makes room for change, and so does a successful inbound marketer. Our clients embrace continuous improvement, and so do we. As we learn about what works for a given client's individual inbound program, we make adjustments so it works even better. When a new application, capability, content type, or platform is needed to achieve a goal, we learn about it. As our clients' offerings evolve, so does our approach. This is part of what makes our work interesting — in fact, it's so important, it's a part of our Culture Code.
6. Inquisitive to a fault
Sometimes, we can't be stopped at just five whys, and for good reason. Because inbound is a fast-evolving marketing discipline, we all need to learn fast, and that means being a little bit fearless in the face of the unknown, acknowledging we can't know everything, and looking for answers, wherever they take us. In fact, identifying unanswered questions is one of the best ways to get a quick win as an inbound marketer.
7. Flexible and adaptable
See #5 above. With fast and sometimes unpredictable change comes the requirement to be flexible, both in our capabilities and our attitude toward what may come on any given day. It can also mean looking at how to use the abilities and resources we have to address an unexpected challenge, too.
8. Capable trainers, instructors, coaches and mentors
No matter the specialization or role, everyone on our teams will experience the need to explain something complex to someone who doesn't understand it well — internally or externally. Sometimes it's instructive, sometimes it's persuasive, but it's always got to be clear, comprehensive, and compelling.
9. Technology enthusiasts
It's not imperative that everyone knows how all the technology we use actually works, but it is important that they appreciate what technology can do, and that they can feel genuine excitement about improvements and new capabilities. That's because technological improvements help drive our own performance improvements. We're using tools today that weren't even possible a few years ago, so who can say they know how we'll do our jobs even a year or two from now?
10. Enterprising and proactive
It's impossible to overstate the importance of knowing how (and being willing) to get stuff done. Because stuff can only drive results when it gets done: strategies, quarterly plans, website improvements, fresh content, etc. A willingness to roll up sleeves and start counts, and so does the determination to pull it all together and press "Go." That's why many former entrepreneurs feel at home in the inbound marketing space. In fact, Weidert Group takes the entrepreneurial spirit a step further: we're even employee-owned through an employee stock ownership plan (ESOP).
11. Honest and forthright
Can you be dishonest and avoidant and work in marketing? I guess so, but probably not very successfully, and probably not on our team. We're committed to a management philosophy of Radical Candor, based on the book by Kim Scott. In short, we all work to "care personally while challenging directly." This approach guides the way we request, give, and receive information, guidance, and feedback. It's not always comfortable, but in our data- and technology-driven field, it's all the more important for us to respect one another's humanity on the job.
Not Your Typical Marketing Job Description
Maybe you didn't see LinkedIn, Reddit, or your favorite social media platform on this list. I didn't even mention Google, SEO, design apps, or coding. That doesn't mean those aren't critical capabilities and tools for the work we do. But if you possess all — or even most — of the attributes listed here, you likely value competence and have developed a respectable personal/professional tech stack. With the right attitude and the ability to learn fast, you can probably pick up the more technical skills in a short time. There's no time like now to start learning.
And if our list sounds like an uncanny description of you, head over to our Careers page to check out our open positions in client service, web development, and creative. We've got opportunities on offer for both entry-level and professionals with years of experience, and we're always on the lookout for outstanding talent.
This content was originally published here.
---