What Do You Think? Was This Marketing Campaign a Success?
Date: November 29, 2021
Does everyone on your marketing team know what success means? Does the owner know?
Here's an example of the disconnect between the owner and the marketing department.
I asked a printing company owner to give me an example of a marketing campaign that was successful and one that was not.
This one, he said, was unsuccessful… 
He outlined the campaign:
> It was aimed at existing customers to improve awareness of the printer's design and (new) packaging services.
> The printer affixed lime green stickers to the invoice and outer envelope that said: "Asking a favor…"
> A half sheet of neon green was tucked in with invoice. A short letter explained that the printer was donating design and printing to help a local brewery that was experiencing hard times The brewery was a worthy business who needed a boost, the letter said. Would the customer be willing to provide feedback on the new package design — while enjoying a sample?
> In the P.S., the note said the account rep would be calling in a few days to make an appointment for the tasting and interview.
He said, "Well, Sandy, we got so many calls I had to spend $5,000 on beer and lunches with customers."
I said,  "Why was that unsuccessful?"
"Because I had to spend five thousand bucks!"
I laughed, but he was serious.
"After we were done, it turned out nobody had tracked hard numbers on the impact on sales. There were no before-and-after stats."
Point taken.
Next, I went to the marketing department and got their side of the story.
They considered the modest sticker campaign one of their most successful, ever.
It opened the door to conversations with customers who tended to follow a fixed procurement schedule.
It provided redundancy. If the customer did not see the sticker or note, the bookkeeper or assistant almost always brought it to the customer's attention.
It gave sales reps a purpose and deadline for the phone call.
It met the two stated goals: (1) raising awareness of the printer's services and (2) helping the brewery through hard times.
The marketing department also liked the campaign because it was so affordable.
Do you see the disconnect?
Lessons learned?
Owners! Not all ROI is in real dollars!
Marketing people! Control the narrative about whether the campaign was successful!
This is how you get owners and the marketing department on the same page.
Was this campaign a success? What would you do differently? I'd love to hear your thoughts.
Read more from Sandy here. 
---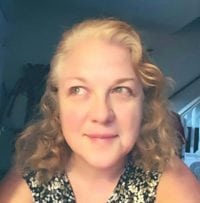 Sandy Hubbard is an experienced marketing strategist and media publisher who consults with B2B companies in the printing industry. For more than three decades, she has helped print business owners manage the big picture of growth and direction while giving their sales and marketing teams methods to achieve measurable results.
Connect with Sandy on Linkedin.
Sandy co-hosts #PrintChat  on Twitter every Wednesday at 4 p.m. ET. Follow @sandyhubbard and host Deborah Corn of @PrintMediaCentr — Everyone is invited!
The post What Do You Think? Was This Marketing Campaign a Success? appeared first on Print Media Centr.
This content was originally published here.
---